Your on-demand digital team.
Results driven websites, sale funnels, landing pages and all things digital.
Benefits of using SMA Digital…

Save time
An average of 28 hours is saved on each web site we set up, and 13 hours for a sales funnel… plus your sanity!

Quick and easy
We'll talk you through the whole process from start to finish. Plus we'll have it set up and running in record time!

Free yourself from 'tech' frustrations
Let us deal with the complexities of choosing the right plugins, migrating hosting and anything to do with 'tech' so you can stay stress free!

Connect everything & automate
We'll work with you to make sure every bit of digital technoloy and solution talks to each other seamlessly.

Ongoing management
Choose to either do it yourself following our simple guides – our leave the maintenance to us to focus on your core activity – or go on holidays!

We're all local
The entire web team is inhouse in London. We are also happy to go with you to any initial briefing as needed. Coffee anyone?
Each and every single one of our perfect WordPress websites is as standard:
Responsive
Works on all devices big and small.
Wordpress CMS
With our game-changing drop'n'drag page editor.
Google Anlytics
Know exactly how many vistors are on each site.
Safe & Secure
Extra safety to protect from intruders.
SEO
Optimised for search engines to help results.
Fast Loading
Optimised to load super fast on all devices.
Plus, some common extensions include:
E-Commerce
Shopping carts with coupons, stock management and more.
Dynamic Image Galleries
Simple or full blown dynamic.
Blogs
Blogs are great for SEO – we help make them easy to manage.
Event Calendars
Display or even sell upcoming events.
Membership Sites
Restrict content through to full blown member resource centers.
Multi-lingual Sites
Duplicate all pages into any additional language with ease.
Or need something more bespoke, just let us know – we can handle any request.
Some latest examples of our websites include:
Normally, there are normally 3 options to choose from when it comes to offering websites for your clients.
Let's compare these 3 options to partnering with us:
| | Use SMA Digital for Your Website Building Arm | Outsource to Freelancer or Typical Web Agency | Create it Yourself | Not Take on Digital At All |
| --- | --- | --- | --- | --- |
| More time for yourself | Yes | Sometimes, but often you'll spend just as much time trying to manage them as it would take you to do it yourself. | No | Yes |
| Give more value to your current clients | Yes | Sometimes | Yes | No |
| Focus more on what you do best | Yes | Sometimes | No | Yes |
| Hassel free - high quality result for your client | Yes, with our high quality guarentee | Hit and miss | Hopefully yes? | N/A |
| Allows you to accept more clients | Yes | Yes, unless it takes more time to manage them than it should. | Yes | No - which means you could be missing out on extra revenue. |
| | Yes, lots to help get you started. Plus we'll write custom proposals with you! | Rarely | No | No |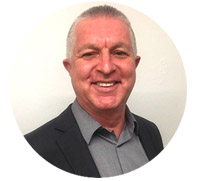 Kevin Johnson
Co-founder
Kevin's big business experience from creating, running and selling not one, but two multi-million dollar companies gives Kev a practical advantage to help you to successfully use our digital solutions to grow your own business exponentially, based on real life experience and proof – not just theory.
Kevin loves a good chat and is a big rugby fan.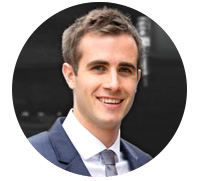 Steve Auchettl
Co-founder
After freelancing in web design since he was 16 years old, and selling £10K – £20K websites to clients for many years, Steve soon realised nearly every site had the same core and saw an opportunity to replicate this core, making websites more affordable to the end user.
Steve's background is involved in online digital technology and how websites can actually create sales online. Steve is from Australia, loves basketball and is a keen traveler.
What our clients say about us…
I learnt a great deal from Kevin during our time together in business, much of which I still use in my various ventures today – for instance 'Selecting a Single Target Market (at a time)'. On a personal level, I know Kevin as a man of integrity and principle who would add tremendous value to any organisation, business venture or leader.
Kevin's unique ability is to formulate and understand strategy (concept or existing) and to translate it into reality through effective execution using multipliers.
Deon Basson
As a consultant tasked with web development the last thing I wanted was to spend my time setting up WordPress. It's easy to do a bare bones install of WordPress, of course, but to setting it up, configuring, testing and benchmarking against best of breed set-ups, making sure themes and plugins are working, and not least supported, that is an entirely different matter. Simply staying on top of hosting and setup issues at enterprise/world class level – which is what I expect for customers – is probably a full-time job. It's not something I want to do. Which is why getting an enterprise grade WordPress setup done at a fraction of the price of what it would cost to do this properly on my own is almost too good to be true. But it's not. It just works.
Kristian Vanberg
What's next?
Register your interest to receive more details of what we offer: