Hybrid Websites
Tailored for coaches, consultants, speakers and authors. 
Finally, a better way to have your website built (or re-designed) for you – without it costing a fortune.
Usually you have two options; the first is to try and do it yourself which is time intensive and difficult, or hire an agency to create it from scratch which can become very expensive, very quickly.
Hybrid Websites by SMA Digital is the new way of building websites. We specialise in website blueprints specifically designed for coaches, consultants, speakers and authors. Fully customisable, we make it quick and easy to create content at a really affordable rate.
Easy Content Creation
Often when creating (or re-creating) a new website it can be challenging to know what content you want to write. We've made this easy easy with our unique Website Content Builder taking you through a structured, step by step process.
Starting Blueprints save you Money
Each website starts out as a proven blueprint for a Coach, Consultant, Speaker or Author (or combination of these), so that half the work is pre-done, saving you money (examples below).
Fully Bespoke
Each website is fully bespoke to you with your logo, design and content – along with any additional extras you may need. All included in one low price.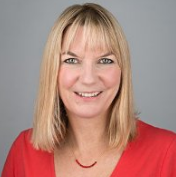 "Steve is a total gem to work with and I always highly recommend Steve and his team at SMA Digital."
– Emma Hammett, First Aid for Life
Example Blueprints
Totally customised for you with your content, logo and colours.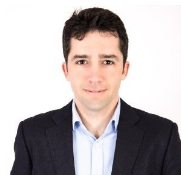 "SMA Digital has provided us with a simple, efficient and comprehensive tool to build our company website. We were done in a couple of days only."
Built for your needs in mind
 We focus on your needs and pre-include these. For example, if you're an author we have a page about your latest book. If you're a speaker we include your showreel and media page. If you're a coach or consultant, it's all about your methodology and services.
Designed to Grow as your Grow
Your new website will be created using WordPress, the world's most popular website management system. We use this so that your website can keep expanding and can include everything you will ever need or want.
Bespoke design
Our creative engineers will get to work to make sure your website is unique to you and what you offer, as well as look beautiful on all devices, from laptops to smart phones.
Empower you to make your own changes
Using an easy to use, drop'n'drag user interface, you are 100% free to edit all content as you see it, change wording, add images, videos, new pages, posts and much more.
Average 48 hour turn-around
Once you submit the content using our simple Website Content Builder, our web development team will get to work and show you your first draft new website within 48 hours!
SEO Enabled
It's so important to make sure Google loves your website. This is why we ensure it's fast loading, SSL security protected, and includes all the relevant keywords and meta tags that are right, just for you.
E-commerce Enabled
Want to sell products or services online? Perhaps your first book or a monthly subscription? Now you can – we'll set this all up for you with easy payment methods such as PayPal or Stripe.
Full Analytics
Helping you track and know exactly what is happening on your website. What pages are people visiting the most? Where are they from? How long are they spending looking at your website? And much more.
User Guides
You can choose to read or watch our step by step guides which help you manage your site with updates and understand how to navigate around.
Blog/News
Showcase your latest news, or create SEO based articles for yoru audence to read and learn more about some of the things you are up to.
Landing Pages
Have a specific product, service or freebie that you want on a landing page? Our websites have in-built landing page templates, or we can help you build and customise your own from scratch.
Your hybrid website can integrate with 1000+ services you already use, including:




As part of our service offering, we have a unique process which helps you develop your ideal website content as easily as possible.
"It forces you to really think about your ideal client and what their pain points are."
– Angela Furnival, Life Coach
"Just going through the process itself was incredibly useful"
– Helen Isacke, Trusted Coach Directory
What is the process to expect?
Sign up here
Fill in our Website Content Builder
We create the first draft of your new website
If needed, we make any changes
Go live!
Who is SMA Digital?
A company owned and operated by Stephen and Marta Auchettl with a small team based in London, UK. We have built hundreds of websites for over 15 years.
SMA Digital have worked with small business owners through to large organisations such as the United Nations, Metro Bank and many more. We now specialise in helping coaches, consultants, speakers and authors.
How long does it take to create?
Once you complete our Website Content Builder, you can expect to have your first draft website ready within 3-5 days. (business working days).
Can I make changes myself to the website once it's live?
Yes, we provide you with your own login access to make simple changes as you see them on the screen, add videos, images, more pages, blog posts and much more.